Hello everyone
Well today i have great pleasure in annoucing that i am a new member of the
Scrapbook Stamp Society International Design Team !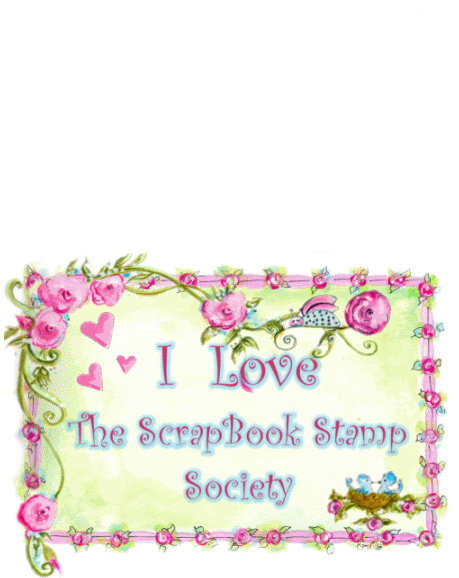 So this is my very first post for them - the challenge is called GARDEN PATCH and i hope you like what i have created.
The digi i have used is called " Springtime Curly Sue "from the very talented artist Heather Valentin and you can find Curly Sue HERE.
I have created a floral shaped card and this is how i made it.
Edged the card blank in pinflair flexi bend silver peel offs.
Added lilac gems to each of the flower petal areas.
Printed the digi and coloured her with spectrum noirs using the blender pen to create the right shadowing effects.
Cut out the digi close to the edge just leaving a slight white edge all around her.
Glittered her outfit and hat feathers.
Added ranger glossy accents to her hair, the flower leaf and the flower centres
I sculpted the shape so it was curved as this gives such a lovely effect rather than attached flat on the surface.
Attached her to the card base using pinflair glue.
Again using pinflair glue i attached the colour co-ordinated flowers to the left side of the card and a button in the centre of each.
Lastly i added some pink and some pearl stamens again attaching with pinflair glue.
I apologise for the quality of this second photo as something was being moved behind me as i took the snap!
I would appreciate you letting me know what you think of my first creation for the SSS DT and as always i look forward to reading what your comments.
I hope you like what i have created and would like to also come and join in the challenge over at
Scrapbook Stamp Society's Challenge blog
click the button to link to the blog.